Dan Fogelberg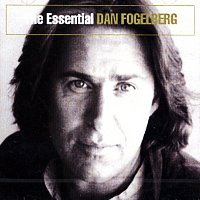 Daniel Grayling Fogelberg (born in Peoria, Illinois on August 13, 1951) is an American singer songwriter and multi-instrumentalist, whose music has been inspired by sources as diverse as folk, pop, classical, jazz, and bluegrass music.
Fogelberg, the youngest of Lawrence and Margaret (Young) Fogelberg's three sons, learned to play piano as a child. Using a Mel Bay course book, he taught himself to play a Hawaiian slide guitar his grandfather gave to him. He started his music career at age 14, when he joined his first band, The Clan, which paid homage to The Beatles. His second band was another cover combo, The Coachmen, which, in 1967, released two singles on Ledger Records: "Maybe Time Will Let Me Forget" and "Autumn Leaves."
After graduating from high school in 1969, he studied theater arts and painting at the University of Illinois at Urbana-Champaign and began performing as a solo acoustic player in area coffeehouses. There, he was discovered in 1971 by Irving Azoff. Fogelberg and Azoff, who started his music-management career promoting another Illinois act, REO Speedwagon, moved to California to seek their fortunes. Fogelberg became a session musician who played with pop-folk artists like Van Morrison. In 1972, he released his debut album Home Free to lukewarm response. His second time at bat was much more successful: His 1974 Joe Walsh-produced album Souvenirs and the hit song "Part of the Plan" made him a major star.
Following Souvenirs, Fogelberg released a string of gold and platinum albums and found commercial success with songs like "The Power of Gold," "Longer," which became a wedding standard, "The Language of Love," and "Lonely in Love." His 1978 album Twin Sons of Different Mothers was the first of two collaborations with jazz flutist Tim Weisberg. The Innocent Age, released in October> 1981, reached the peak of critical and popular acclaim. The double album "song cycle" included four of his biggest hits: "Leader of the Band," a tribute to his musician father, "Run for the Roses," which aired during the 1980 Kentucky Derby, "Hard To Say," and "Same Old Lang Syne," based on a real-life accidental meeting with a former girlfriend. Two of his songs have graced feature films: "There's a Place in the World for a Gambler" (originally on Souvenirs) can be heard in the 1978 film FM; and "Times Like These" from The Innocent Age>,part of the 1980 movie Urban Cowboy.
In 1985, Fogelberg released "High Country Snows." Recorded in Nashville, it showcased his (and some of the industry's best) talent in the bluegrass genre. Vince Gill, Jerry Douglas, David Grisman, Chris Hillman and Herb Pedersen were among those who contributed to the record.
River of Souls, released in 1993, was Fogelberg's last studio album for Sony. In 1997, Portrait encompassed his career with four discs, each highlighting a different facet of his music: "Ballads," "Rock and Roll," "Tales and Travels," which displayed his talents as a narrative songwriter, and "Hits." In 1999, he fulfilled a career-long dream of creating a Christmas album, and in 2003 Full Circle showcased a return to the folk-influenced, 1970s soft rock-style of music for which he and other singer-songwriters from his era had gained popular recognition.
A very personal songwriter, Fogelberg has also used his music to address social issues, among them peace and Native American concerns. He has been particularly outspoken about his commitment to the environment and to finding alternatives to nuclear power. To that end, Fogelberg performed at a number of the Musicians United for Safe Energy "No Nukes" concerts in 1979 and 1980.
His live concerts won acclaim across the nation over the years. Fogelberg has said that one of his proudest moments came in 1979 when he played at New York's Carnegie Hall for an audience that included his mother and father. (One of his most successful songs, "Leader of the Band" is dedicated to his musician father). Most summers, Fogelberg would perform with a full band or in a solo acoustic setting; the differing formats allowed the artist to show the breadth and depth of his talent as a singer, guitarist, pianist and bandleader. In 2002, fans showed their appreciation by choosing Fogelberg to be one of the first 10 inductees into the Performers Hall of Fame at the Red Rocks Amphitheatre in Denver, Colorado.
In 2004, he was diagnosed with advanced prostate cancer. After undergoing treatment in California (the artist refuted news reports that he received experimental treatment at Harvard Medical Center), Fogelberg announced on his web site on August 13, 2005, his 54th birthday, that his prostate cancer was now at "an almost negligible level." In that same announcement, he noted that he had no immediate plans to return to making music and was enjoying spending time with his third wife, musician Jean Fogelberg.
In June 2005, news was reported that Fogelberg, who, since 1982, lived on Mountain Bird Ranch, 610 acres near Pagosa Springs, Colorado, has put the lavishly appointed property up for sale at an asking price of $17.5 million.
Discography
Home Free (1972)
Souvenirs (1974)
Captured Angel (1975)
Nether Lands (1977)
Twin Sons of Different Mothers (with Tim Weisberg) (1978)
Phoenix (1979)
The Innocent Age (1981)
Greatest Hits (Dan Fogelberg) (1982)
Windows and Walls (1984)
High Country Snows (1985)
Exiles (1987)
The Wild Places (1990)
Dan Fogelberg Live: Greetings from the West (1991)
River of Souls (1993)
No Resemblance Whatsoever (with Tim Weisberg) (1995)
Definitive Collection ~ Import (1995)
Love Songs (1995)
Portrait ~ 4-CD Box Set Spanning 25 Years Of Music (1997)
Promises (1997)
Run For The Roses ~ Import (1998)
Super Hits (1998)
First Christmas Morning (1999)
Live: Something Old New Borrowed & Some Blues (2000)
The Very Best Of Dan Fogelberg (2001)
The Essential Dan Fogelberg (2003)
Full Circle (2003)
This article is licensed under the GNU Free Document License
It uses material from the Wikipedia article - Dan Fogelberg