Eric Johnson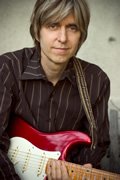 Eric Johnson (born August 17, 1954) is a Grammy Award winning guitarist and recording artist from Austin, Texas. Best known for his success in the instrumental rock format, Johnson regularly incorporates jazz, fusion, New Age, and even country and western elements into his recordings. A widely recognized virtuoso, Johnson's stylistic diversity and technical proficiency has drawn praise from Carlos Santana, Prince, B.B. King, and the late Stevie Ray Vaughan. His critically-acclaimed, platinum selling 1990 recording Ah Via Musicom produced the single "Cliffs of Dover", for which Johnson won a 1991 Grammy award for Best Rock Instrumental Performance.
Life and career
Johnson's talent developed at an early age. Born into a musically inclined family, he and his three sisters studied piano; his father (an Austin physician) was a singing enthusiast. At age 11, Johnson took up the guitar and progressed rapidly through the music of his influences: Cream, Jimi Hendrix, Wes Montgomery, and Django Reinhardt, among others. His first professional experience came as a member of the psychedelic rock band Mariani at just 15 years of age. In 1968, Johnson recorded a demo tape with the group which saw extremely limited release; years later the recording would become a prized collector's item.
After graduating from Holy Cross High School, Johnson briefly attended the University of Texas at Austin and traveled with his family to Africa. He eventually returned to Austin, and in 1974 joined the local fusion group the Electromagnets. The group toured and recorded regionally, but failed to attract attention from major record labels and disbanded in 1977. However, the strength of Johnson's playing cult following to the group's early recordings, and decades later their two albums were given wide release on compact disc.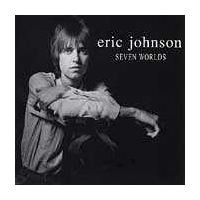 Following the demise of the Electromagnets, Johnson formed a touring trio, the Eric Johnson Group, with drummer Bill Maddox and bassist Kyle Brock. They played to respectable audiences on the Austin music scene, and in 1978 recorded a full length album entitled Seven Worlds. Although the album showcased Johnson's considerable playing ability, a combination of contract disputes, financial wrangling, and mismanagement held up the album's release - and Johnson's career - for several years. True to form, Seven Worlds was released two full decades later after Johnson secured the rights to the master recordings.
Unable to secure a new management contract, Johnson nonetheless continued to build his professional reputation by working as a session guitarist for nationally known and regional acts, appearing on recordings by Cat Stevens and Christopher Cross, among others. All the while, he continued to toil on the local scene, thrilling audiences with his flashy - yet tasteful - electric guitar playing. His career rebounded in 1984 when pop superstar Prince caught one of Johnson's performances on the public television program Austin City Limits and recommended that Warner Brothers sign Johnson. They did, and 1986 saw the release of Johnson's major-label debut, Tones.
The release of Tones brought Johnson considerable praise, if not widespread commercial success. Despite the track Zap being nominated for the 1987 Best Rock Instrumental Performance Grammy Award, the album did not sell well, and soon after Johnson left Warner Bros. for Capitol Records.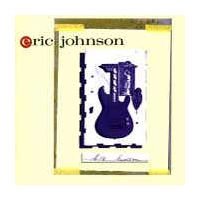 By the time Johnson released his Capitol debut Ah Via Musicom in 1990, he was a bona fide "guitar hero;" regularly winning awards for his musicianship in the guitar press. During this period, Johnson was also drawing recognition for the rich, violin-like tone he coaxed from his vintage Fender Stratocaster. The album's second cut, Cliffs of Dover, exemplified his unique sound and won Johnson a 1991 Grammy Award for Best Rock Instrumental Performance. Ah Via Musicom was a crossover hit, and was soon certified platinum.
Despite his fluidity on the electric guitar, Johnson is an admitted perfectionist, and those traits seemed to work against Ah Via Musicom's follow-up release. Unhappy with his recordings, Johnson mastered - then subsequently scrapped - several completed tracks for the new album and delayed its release for a period of six years. When Venus Isle was finally released in late 1996, it received mixed reviews and did not match the success of its predecessor. However, a successful tour with fellow guitarists Joe Satriani and Steve Vai ensued the following year, as did their live recording (G3 Live in concert).
In 1999, Johnson formed a side project called Alien Love Child and released their live performance, Live and Beyond, in 2000. He eventually returned to the recording studio, releasing Souvenir in 2002 and Bloom in 2005. His December, 1988 Austin City Limits performance was released on both DVD and compact disc later that year.
Solo albums
Seven Worlds (1978) (re-issue, 1998)
Tones (1986)
Ah Via Musicom (1990)
Venus Isle (1996)
Souvenir (2002)
Bloom (June 14, 2005)
Live From Austin Texas (November 1, 2005)
Albums played on
The Electromagnets (1975) by The Electromagnets
Christopher Cross (1979) by Christopher Cross
Stand Up (1985) by The Steve Morse Band - Distant Star features Eric on Guitar and Lead Vocals
Guitar Speak (1990) by Various ArtistsTrack #3 is Western Flyer by Eric Johnson
Read My Licks (1994) by Chet Atkins
G3 Live in concert (1997) by Joe Satriani, Steve Vai, Eric Johnson
Live And Beyond (2000) by Alien Love Child
Charts and awards by albums
1987 - Tones - Grammy Award nomination
1991 - Ah Via Musicom - The Billboard 200 (#67)
2006 - Bloom - Nominated for Grammy Award for Best Pop Instrumental Album
Charts and awards by songs
1990 - "Cliffs of Dover" - Mainstream Rock Tracks (#5)
1990 - "High Landrons" - Mainstream Rock Tracks (#31)
1991 - "Righteous" - Mainstream Rock Tracks (#8)
1991 - "Trademark" - Mainstream Rock Tracks (#7)
1992 - "Cliffs of Dover" - Grammy for Best Rock Instrumental Performance
This article is licensed under the GNU Free Document License
It uses material from the Wikipedia article - Eric Johnson